© RIA Novosti / Kirill Kallinikov / Receipt for payment of utility bills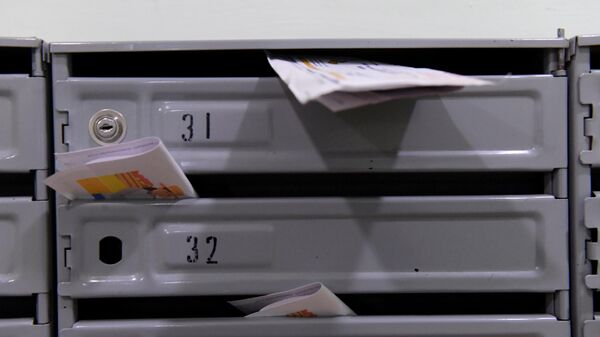 © RIA Novosti / Kirill Kallinikov
of the receipt of payment of utility bills. Archival photo
The Ministry of energy has proposed to reduce the installed before January 1, 2021 term moratorium on the imposition of penalties for non-payment of utility bills. On this, as reported «Gazette», said the Deputy head of Department Yuri Manevich at the meeting of the RUIE Commission for the power industry.
The Ministry wants to keep the moratorium until may 31, and for citizens who find themselves in a difficult position, the deferral period can extend for another two months, until 31 July. In the Department believe it possible to impose such a moratorium for the enterprises of small and average business of the affected sectors of the economy.
Manevich noted that the level of payment collection for the electricity markets in April 2020 declined by 7%, and the increase of debt amounted to 11 billion rubles, while the collection of payments in the markets of heat energy for the previous month decreased by 12% on account of increase in debt by 16 billion.
According to the Ministry, while maintaining the moratorium until the end of the year drop-down the utility's revenues will amount to 600-700 billion rubles, which will negatively affect the work of the FEC and will jeopardize the reliability of sustainable power and heat supply of the country.
The Deputy Minister added that the initiative on the reduction of the duration of the stay is included in the plan of priority measures to support the power industry, the document is sent on consideration in the government apparatus.
In the past month, Prime Minister Mikhail Mishustin introduced before the end of the year a moratorium on the accrual of fines and penalties for non-payment of utility bills. To recover the penalty is not for untimely or incomplete payment for housing, utilities and major repairs.
In turn, the suppliers of gas, electricity, heat and water will not be able to collect fines and penalties from governing apartment buildings. As reported Mishustin, these decisions have been made on the backdrop of the spread of coronavirus. He also announced a moratorium on disconnecting utility services for nonpayment.
The world health organization on 11 March announced the outbreak of a new coronavirus infection COVID-19 pandemic. According to the latest who data, there have been recorded more than 5.3 million cases of the disease died over 342 thousand people.
Relevant data on the situation of COVID-19 in Russia and the world presented on the portal stopmanager.of the Russian Federation.
Source: ria.ru